---
Deliverables

Logo Design
Signage
Web Design
Stickers & Apparel
Art Direction


Recreo is a dive bar and event space located in Rochester, New York, inspired by urban city life, with murals from well known street artists, serving specialty cocktails under the facade of a shipping container.
Not all design and information shown here are true to the Recreo brand, for the purpose of concept and potential art direction. Neither Brendan Prince, nor the client, own the rights to any photography shown in this case study. No copyright infringement intended.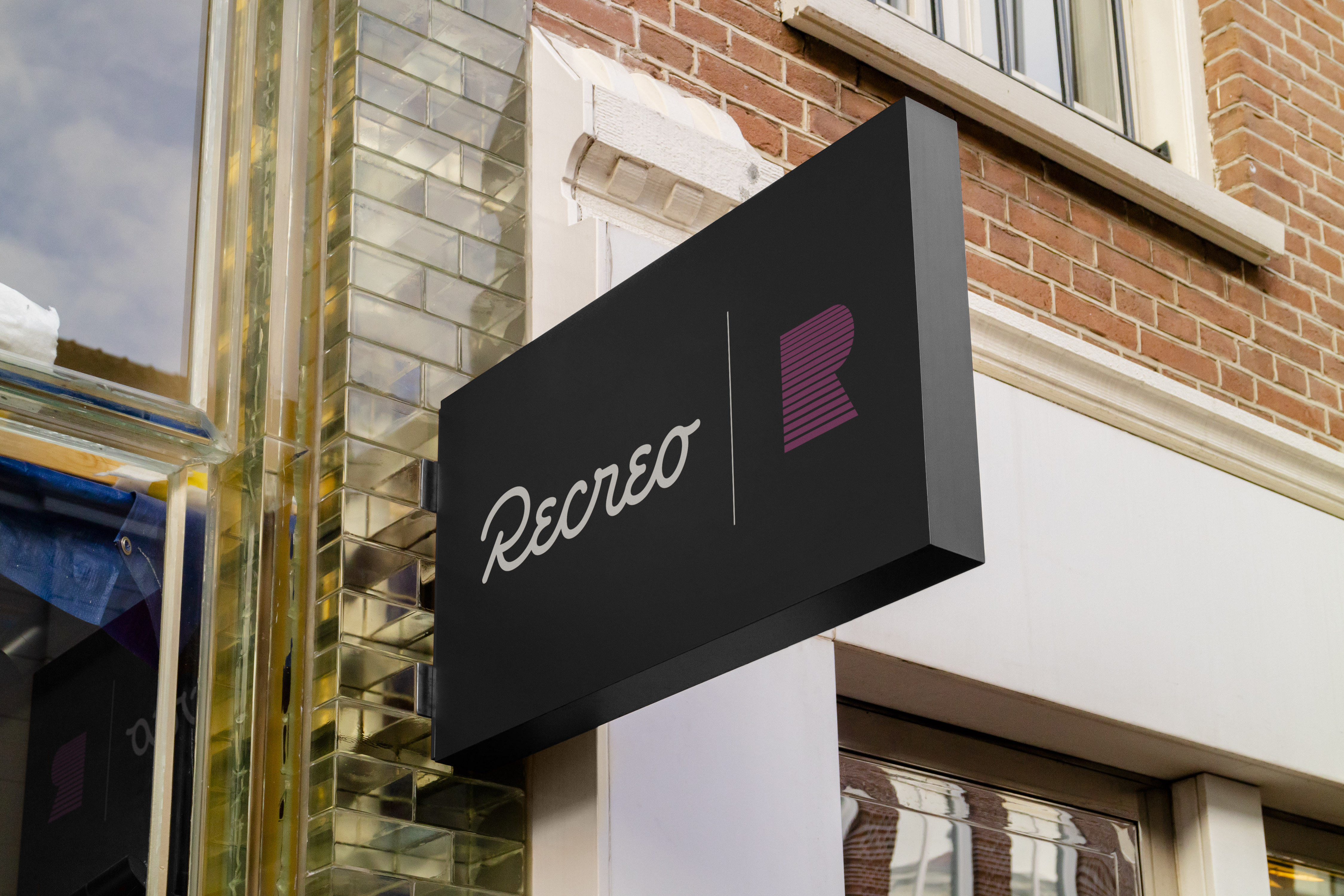 Recreo is not your typical bar. Not only does it serve unique cocktails and local beer, it offers gaming, skeeball leagues, and a rage room called the Smash Room, where customers can... well, smash shit!
The event space is centered around music and entertainment, including concerts, live DJ sets, and art exhibitions. This space can also be reserved to host your own private party, having access to games and the smash room.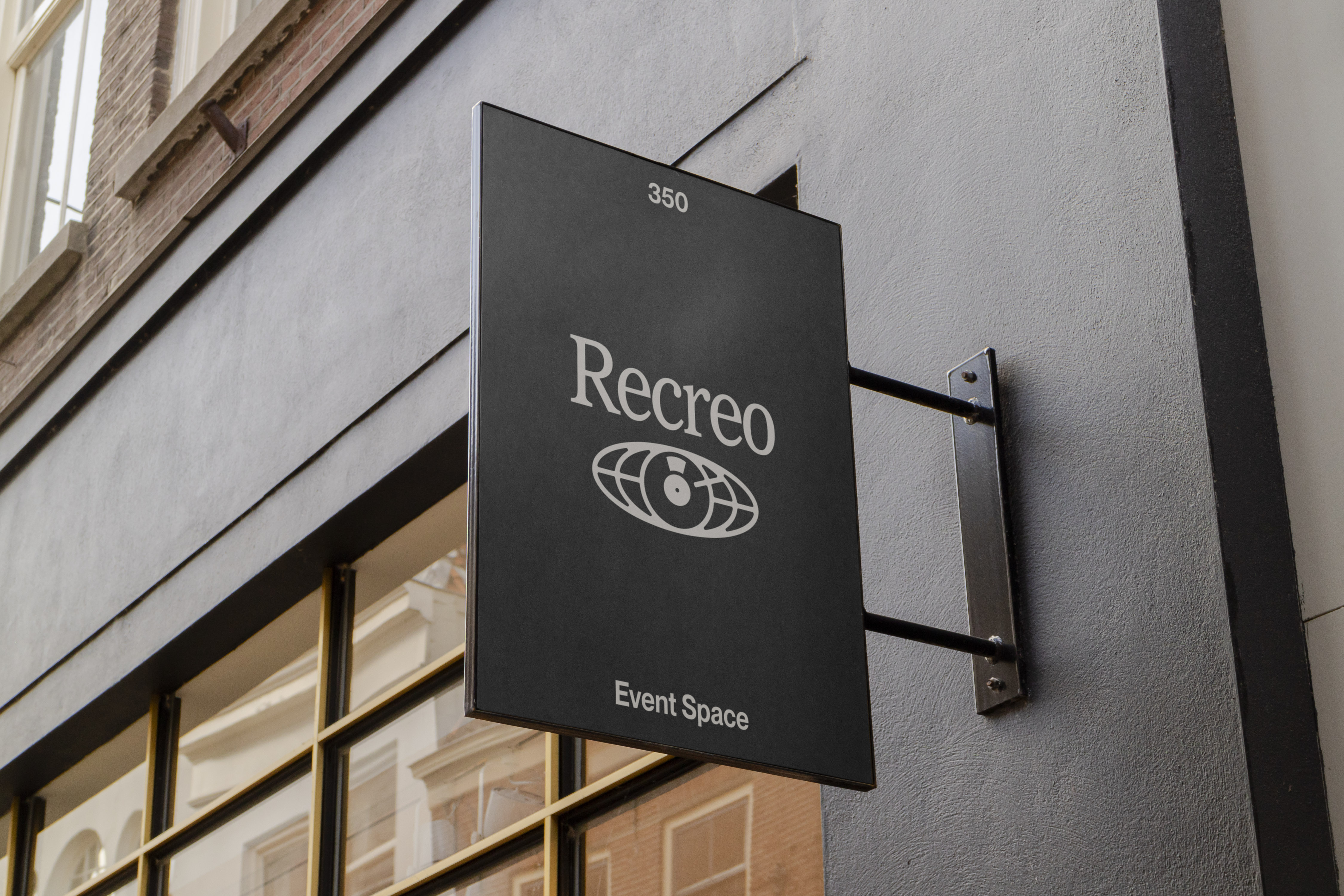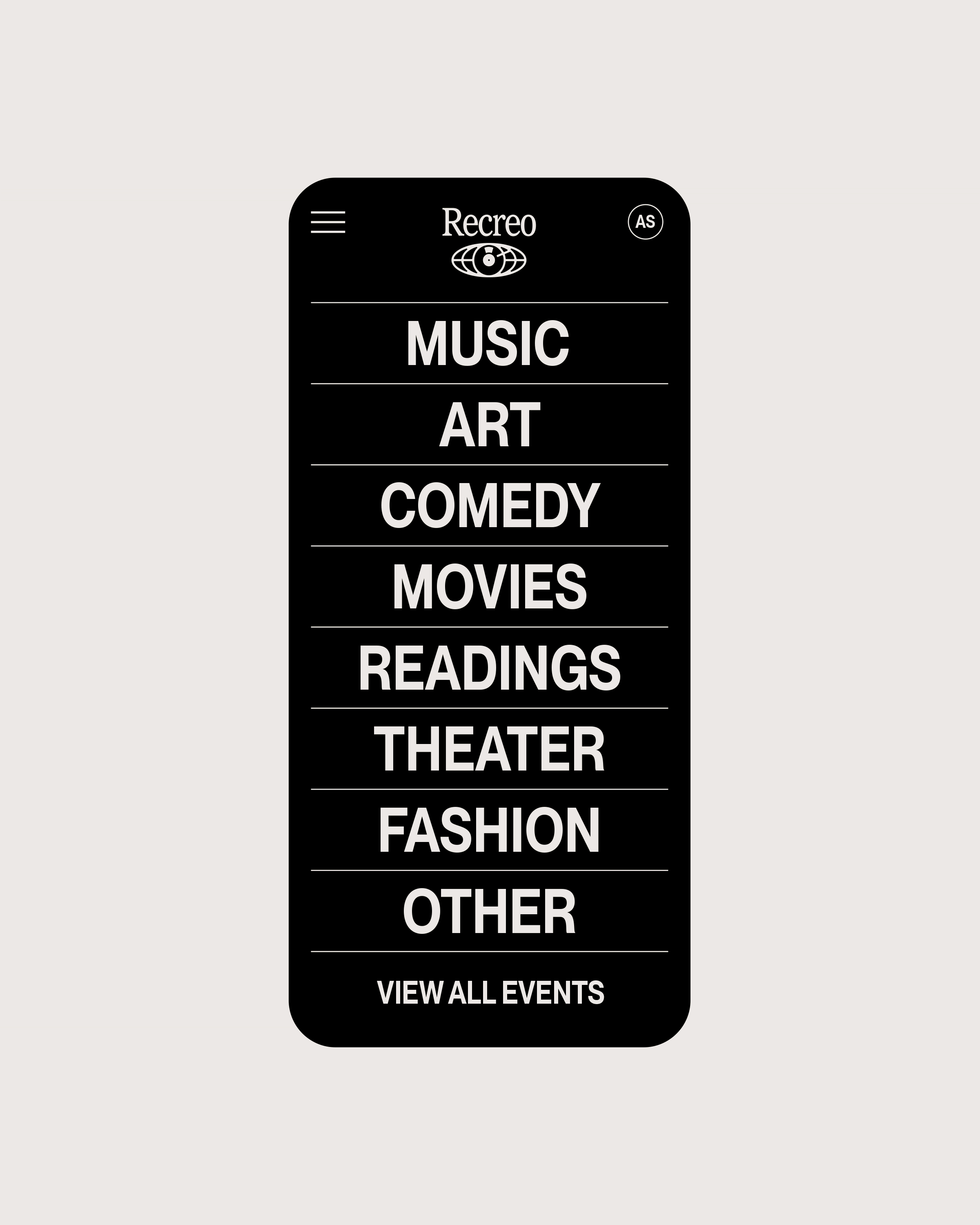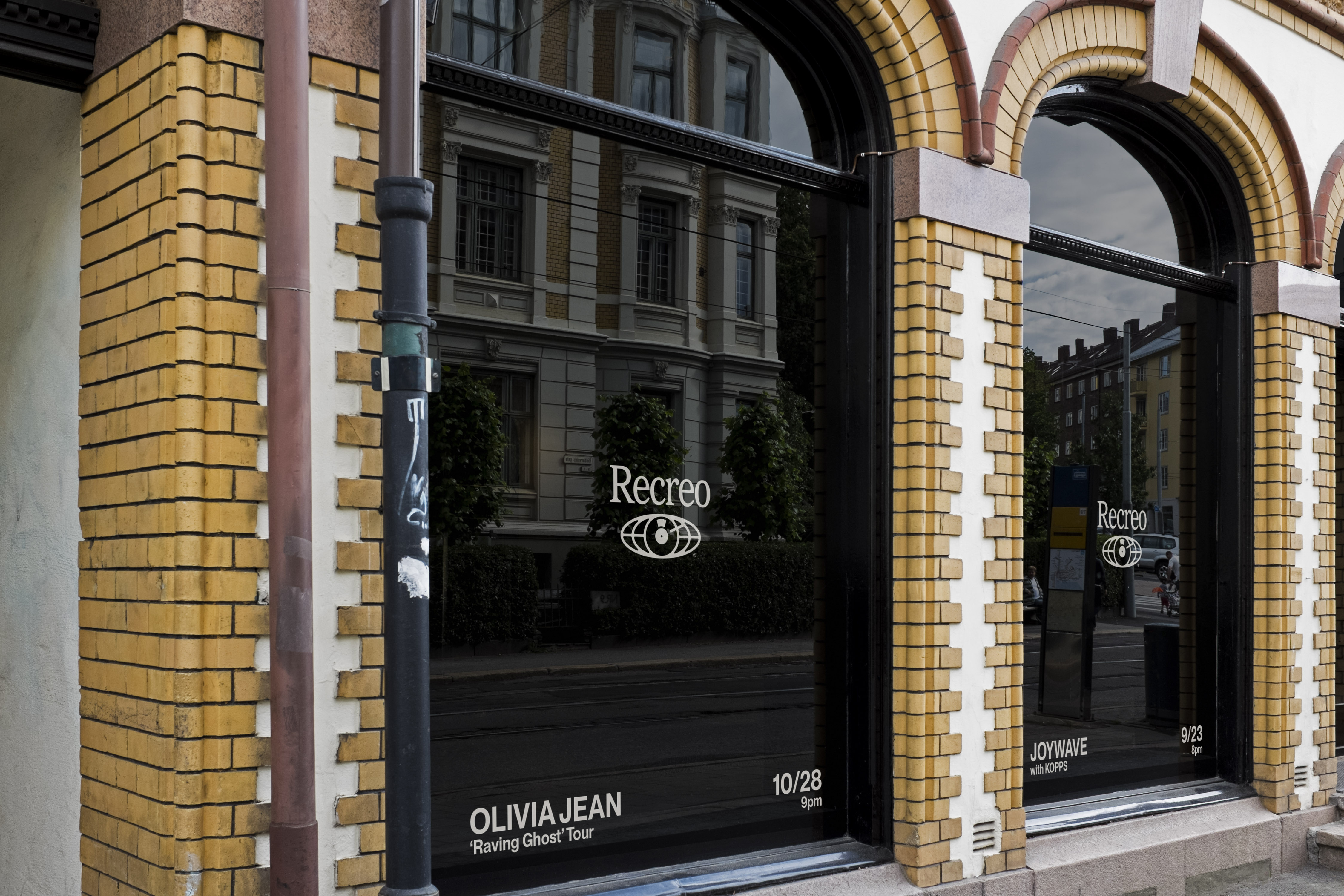 ---
SERVICES

Brand Identity
Logo Design
Lettering
Custom Art